Welcome to the Carpcrossing Official Webshop. Here you can order our Clothing line and Merchandise. If you have any questions please don't hesitate to email us. EMAIL
Stiff Implex Coated Hooklink 25lbs 20m
cl00018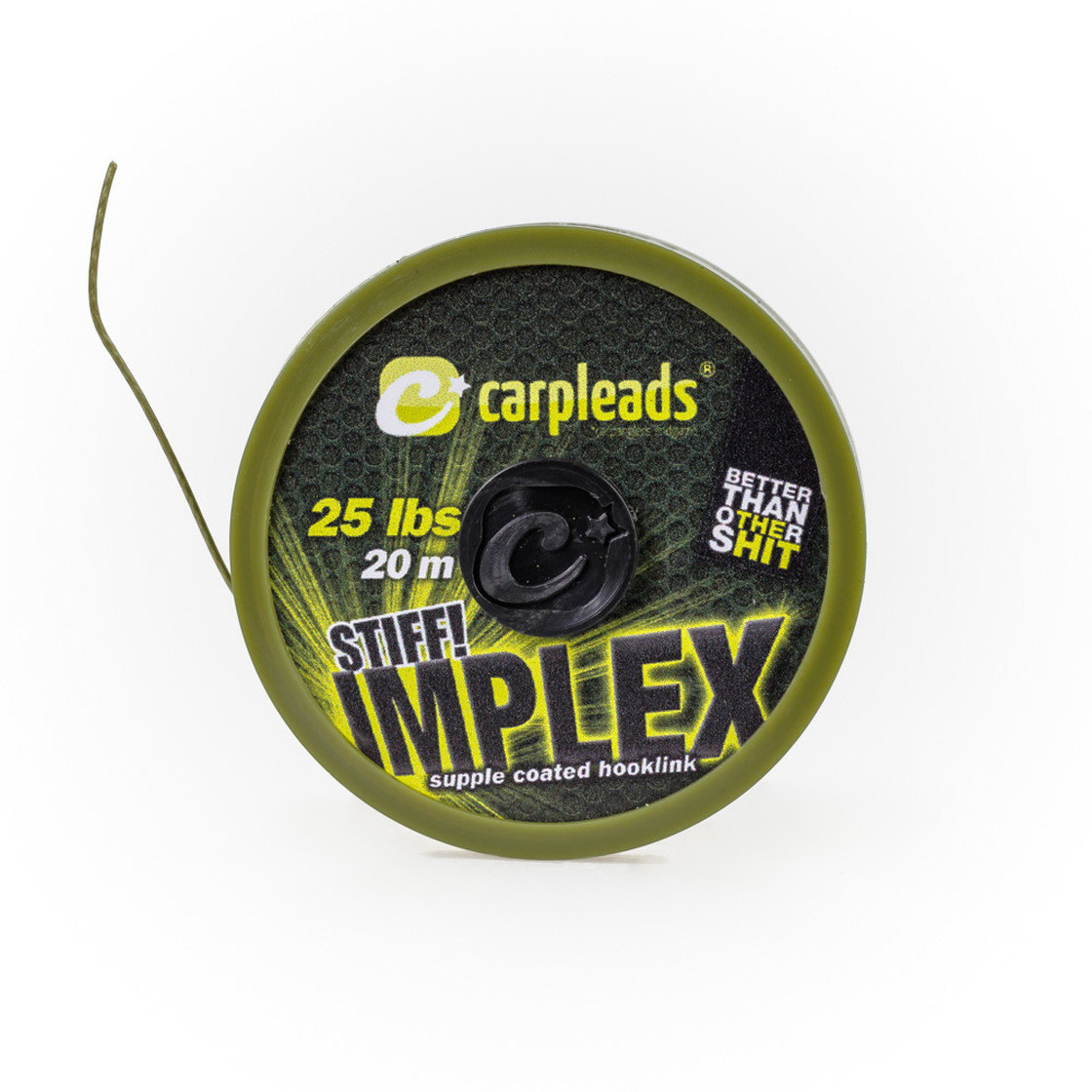 Stiff, stiffer, Implex Stiff! That´s the best way to describe the new Implex Stiff.
After the soft coated has become more and more popular, we have made it our mission to find a stiff hookling on the basis of our Implex.
The outcome is the Implex Stiff, which has the same inner core as the standard Implex.
4 Dyneema cords surround the Aramide core (Kevlar). This ensures, that Implex is extremely abrasion resistant and robust to achieve a high breaking strain.
The smooth, extra stiff coating can be smoothened out over steam!
Color
Green (0) Brown (0) Silt (0)