Welcome to the Carpcrossing Official Webshop. Here you can order our Clothing line and Merchandise. If you have any questions please don't hesitate to email us. EMAIL
Semi Stiff-in 25 Lbs 20m
cl00012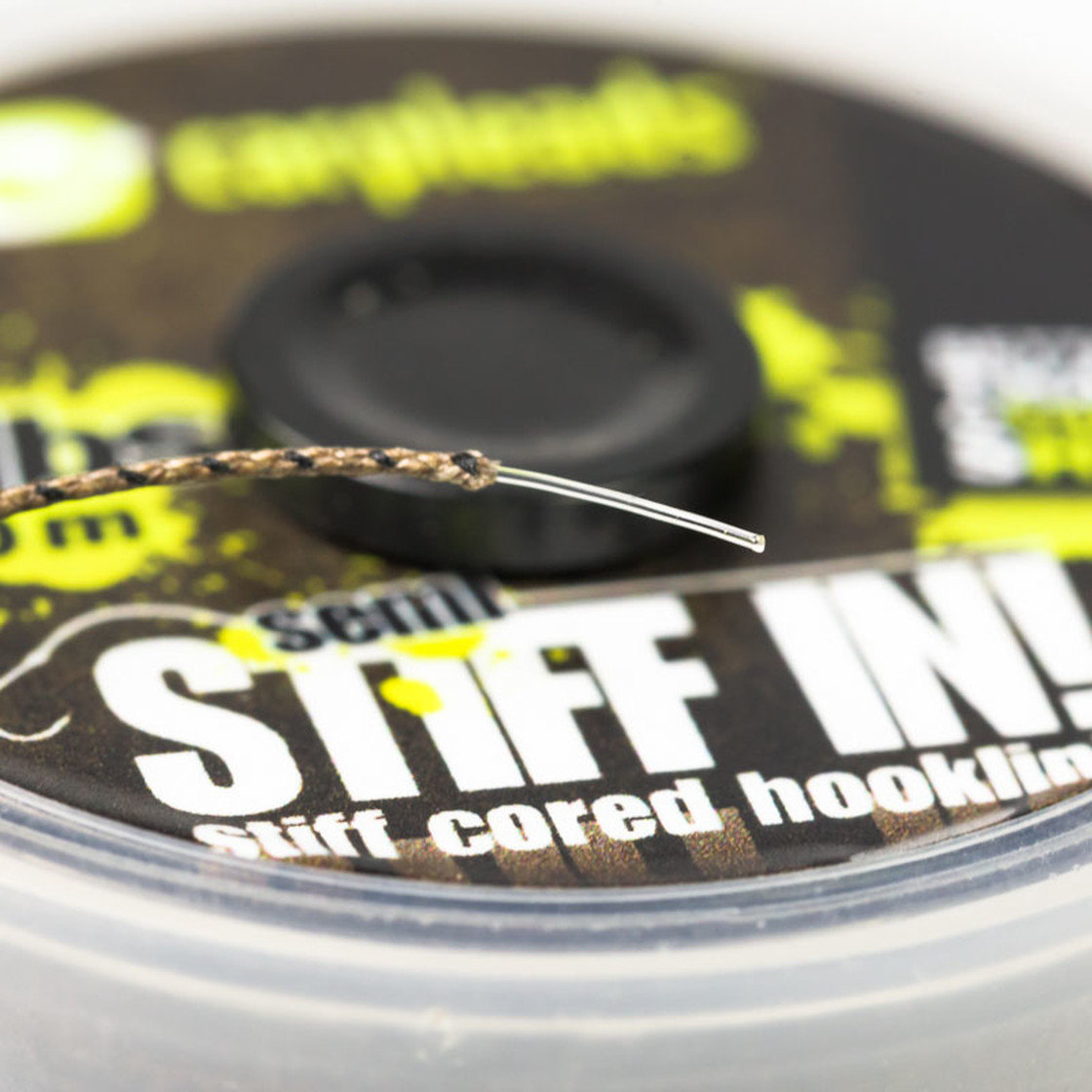 The alternative to coated hooklinks. Stiff-In works the opposite way. It has a stiff monofilament inner core and covered with a soft braid. Same principle as leadcore, just with mono and braid.
Stiff-In packs many advantages compared to other coated hooklinks:
lower diameter
knot safe
soft and smooth outer braid
high abrasion resistance due to the combination of mono and braid
Ideal for tying Combi-Rigs: The stiff core can be pushed out to give you a soft section infront of the hook.
Colour: Brown