Welcome to the Carpcrossing Official Webshop. Here you can order our Clothing line and Merchandise. If you have any questions please don't hesitate to email us. EMAIL
JARO-BT20.12 PORTABLE
PB0003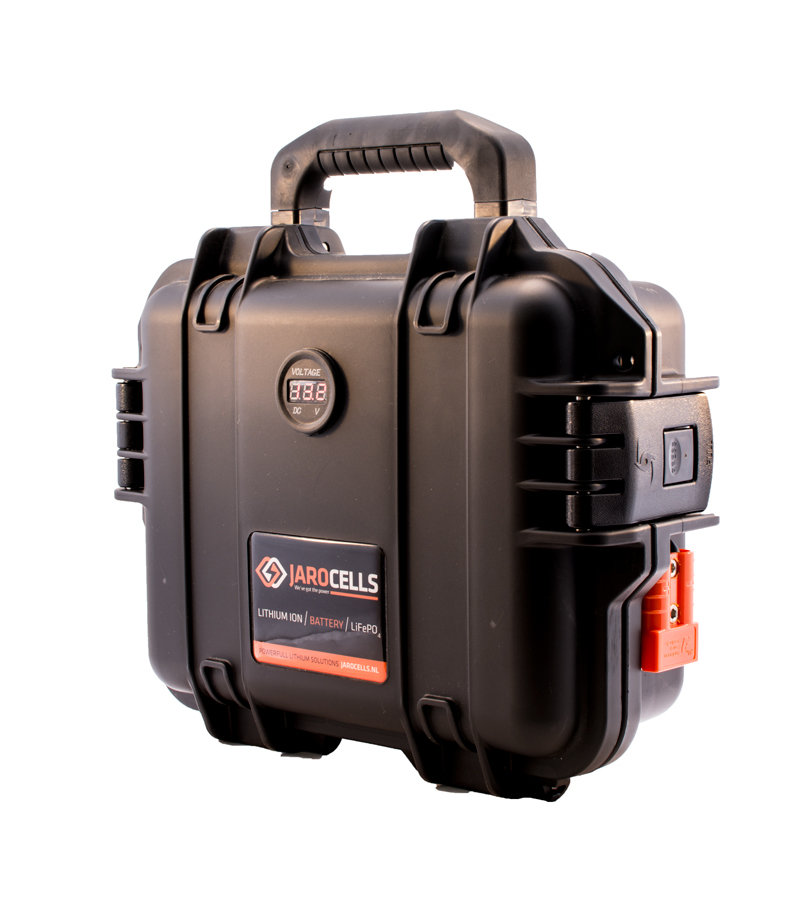 The JAROCELLS portable lithium case has been developed for easy charging your smartphone and tablet when you don't have 220v available. This 20Ah version has a lithium battery which can be compared with a 40Ah acid battery.
The 20Ah version can also be used for powering your electro motor max 30lbs (Minnkota). This light weight version, only 4,5kg is very populair with anglers. Most anglers use this one in their bivy to charge laptops, power a light source and more.
With the special JAROCELLS App for Android and iOS you can read the status of this portable lithium case, so you will always know how much power you have left.
Voltage 12,8v
Capacity 20Ah
Power max cont 30A
Charging CC/CV 12,0-14,6V
Charging power max 25A
Operating temperature -20/65 Celsius
Color Green/Yellow/Black
Size 300 x 249 x 119mm
Color
GREEN (0) YELLOW (0) BLACK (0)
Charger
12V6A Jarocells Lithium Charger (59.5) 12V20A Jarocells Lithium Charger (124.9) 12V40A Jarocells Lithium Charger (199.9)