Welcome to the Carpcrossing Official Webshop. Here you can order our Clothing line and Merchandise. If you have any questions please don't hesitate to email us. EMAIL
Implex Coated Hooklink 35lbs 20m
cl00016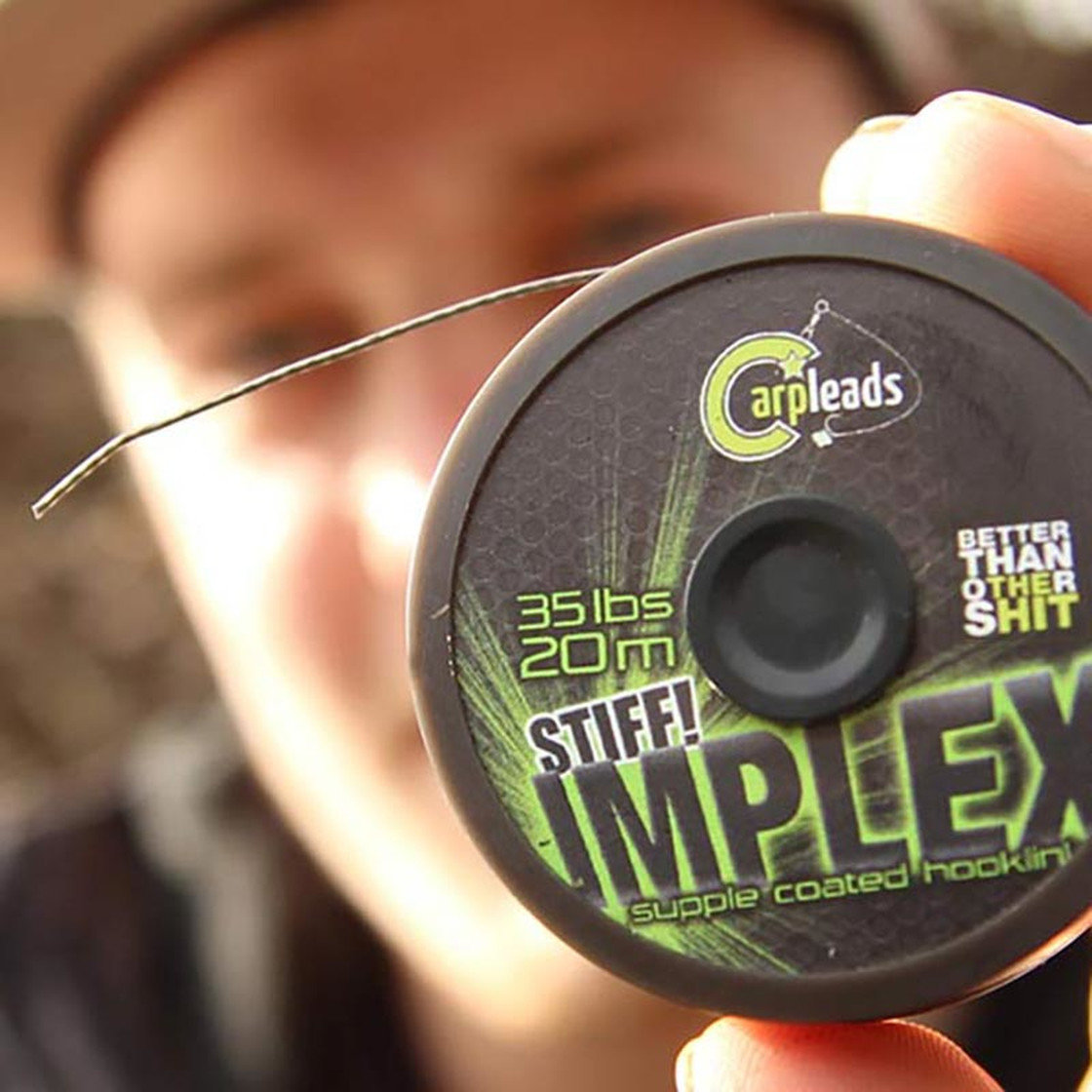 After a long time of experimenting with one of Europe´s top-manufacturers, we have finally found a coated hookling which meets our expectations on abrasion resistance, durability, smoothness and coating.
Finally, after a long testing period, we managed to combine all these characteristics, and Implex was born!
Implex is made of a new braid-mix of Dyneema and Aramide. We managed to combine the smoothness of Dyneema with the sturdiness and sinking abilities of Aramide.
This fast-sinking braid is covered with a smooth-mat coating which won´t tear in a knot.
Characteristics summary
Dyneema and Aramide compound
Smooth-mat coating
Tear resistant, for safe knots
Fast sinking
Smooth to adapt to the lakebed
Abrasion resistant
Suitable for many rigs, such as the no-knot rig, combi-rig, pop-up rigs and many more.
Color
Green (0) Brown (0) Silt (0)