Welcome to the Carpcrossing Official Webshop. Here you can order our Clothing line and Merchandise. If you have any questions please don't hesitate to email us. EMAIL
Flexolink 50lbs 20m green / brown
cl00014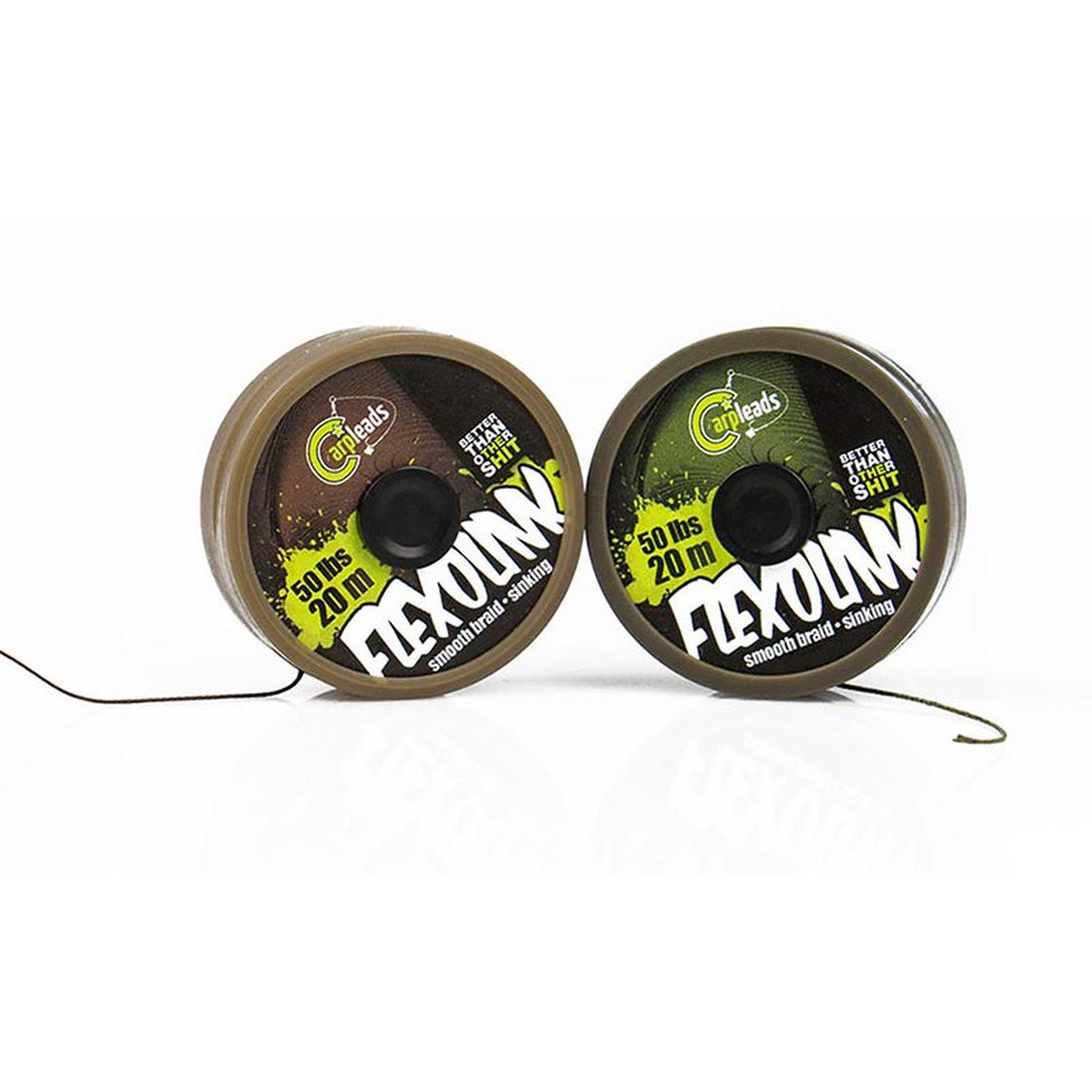 Looking for a leader/hooklink that won't let you down when fishing a musselbank?
Then Flexolink is for you!
Flexolink is an ultra robust, flexible braid with an extra high breaking strain (50lbs).
It´s suitable for almost any situation, but is mainly used for fishing rivers and canals. Flexolink is the ideal solution when that additional bit of breaking strain is needed. Above all, Flexolink is your hooklink for any situation. It won´t let you down!
Colours: Green and brown
Breaking strain: 50lbs
Length per spool: 20 meters
Color
Green (0) Brown (0)